Honda Dashboard Light Meanings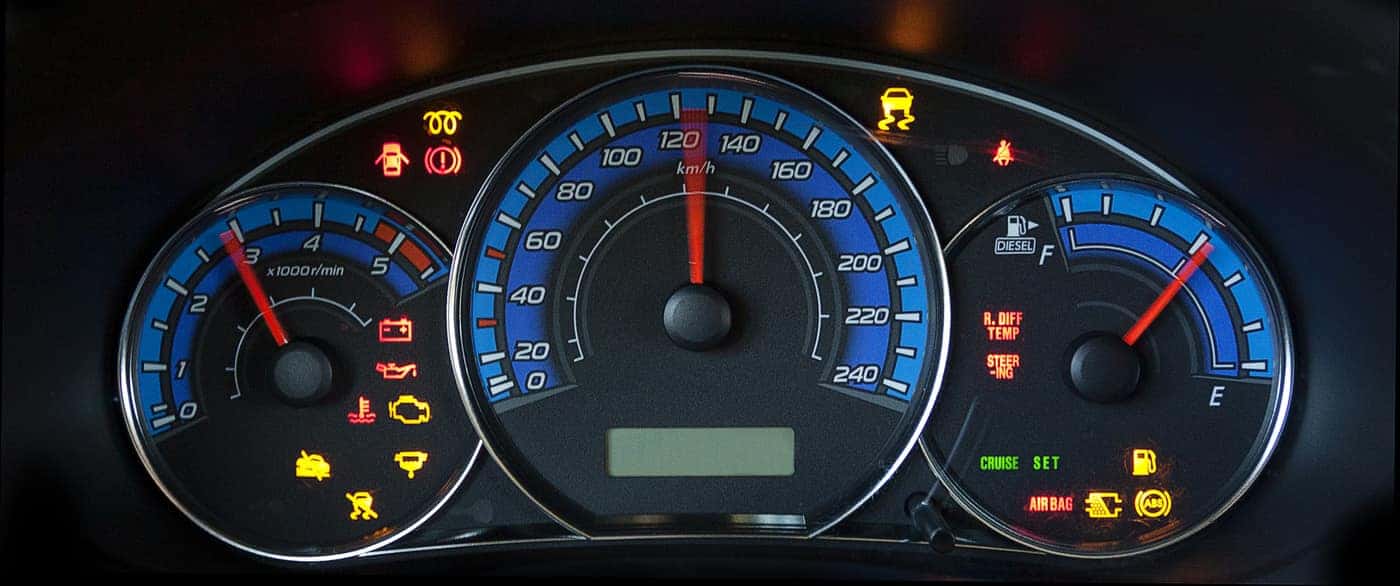 The advanced Honda Maintenance Minder System uses innovative technology to provide constant feedback on the status of your vehicle. Should the system detect any issues, you may see a warning light illuminated in your dash. But what are the Honda dashboard lights meanings? The warning light could be a malfunction indicator, condition indicator, or on/off indicator. Knowing the difference between these symbols is important while driving on the Winder streets. If you are unsure of the meaning of these lights, you can schedule service with us to have the problem diagnosed in no time!
Honda Dashboard Lights: Vehicle Malfunction Indicators
With so many symbols and codes listed in your owner's manual and potentially appearing in the dash, it can be overwhelming to understand them all. Luckily, the Phil Hughes Honda service team is here to help! Should you see any of the following Honda Vehicle Malfunction Indicators, it is crucial that you get service as soon as possible:
Circle with "i": When you see this icon, a malfunction or condition indicator is activated. You can get more information through the Driver Information Interface (DII) display.
"BRAKE": If you see the BRAKE light on, you may have a low brake fluid volume or a brake system malfunction. Check the brake pedal pressure by tapping the brake lightly, then when it is safe to pull over, you can check the brake fluid level.
Oil Can: This symbol is an indication that your oil pressure is low. If the light remains on after adding oil, you will want to bring your vehicle to the service center for further analysis.
Battery: If your battery is not charging, this symbol will appear. Turn off your electrical systems but keep your engine running to prevent battery discharge. You will want to bring your vehicle in for service as soon as possible when this symbol is noted.
Airbag: This either notes that an airbag has deployed, or that the airbag system or seat belt tensioner is malfunctioning. This is a critical problem you will want to have checked immediately.
Engine: The engine symbol can indicate a variety of issues. You could have a complex problem like an engine cylinder misfire or simply a loose fuel cap. When it is safe, tighten your gas cap. If the light remains on, let your engine cool then head out for maintenance.
Circle with "ABS": While you will still have the ability to brake, this icon means that your antilock braking system is malfunctioning.
Tire with Exclamation Point: If you notice this symbol blinking and then staying on, your Tire Pressure Monitoring System is indicating that your tire pressure is low.
Steering Wheel with Exclamation Point: This symbol is an indication that your Electrical Power Steering system is in disrepair.
Key with Exclamation Point: This notes that your Smart Key Entry System is not properly functioning.
Car with Tire Tracks: If you see this sign illuminated, your Vehicle Stability Assist® (VSA®) system or the Hill Start Assist system is malfunctioning.
"LKAS": Your Lane Keeping Assist System needs to be looked at when these letters appear.
"ACC": This indicates a problem with the Adaptive Cruise Control with Low Speed Follow system.
One Car in Another's Blind Spot: Your blind spot sensor is either blocked, or the information system is malfunctioning.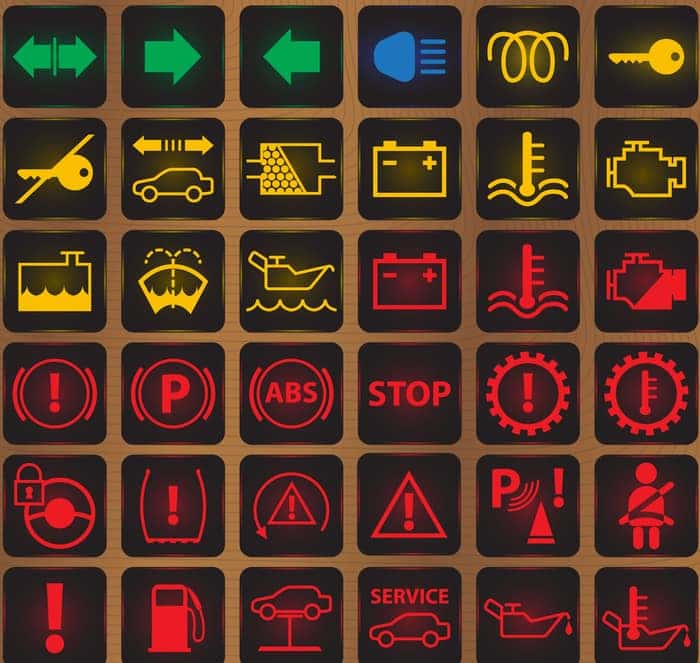 Honda Dashboard Lights: Vehicle Condition Indicators
The Honda Vehicle Condition Indicators provide an update on the current status of your vehicle. When these become illuminated, there's no need to panic, but they may require action to be reset:
"BRAKE": Reset the parking brake to the neutral setting before pressing the gas pedal. If you forget to release the parking brake, you will hear a beep as a reminder.
Seat Belt: If the driver or front passenger is not buckled, this indicator will flash and you will hear a beep.
Gas Pump: A solid illumination of this indicator means you are low on fuel. If it blinks, you may have an issue with your fuel gauge.
Red Dot: When you see this, your engine immobilizer is engaged. This can indicate that your Smart Key or remote transmitter cannot be recognized, the Smart Key battery is dead, or there is a problem with the immobilizer system.
Honda Dashboard Lights: On/Off Indicators
Honda On/Off indicators do not denote critical service needs, but they are important to be able to understand. When you see these symbols illuminated, they are on, unless otherwise noted. With so many sophisticated systems like the Honda Sensing® Safety Suite integrated into your ride, it can be a bit tricky to know exactly what all the shapes, lights, and symbols in your dash mean. That is why our team is standing by to help you gain a greater understanding of your Monroe ride!
Get Your Honda Warning Lights Checked in Athens
If you need more information on the Honda dashboard lights meanings you see in your vehicle, don't hesitate to contact our service department today. Our goal is to provide every Watkinsville customer with peace of mind when they leave our service center. We can quickly assess the needs of your vehicle, and provide a solution for a competitive price. We also offer a wide range of service specials for increased chances to save on all of your maintenance needs.