Honda Maintenance Schedule


Keeping to your Honda maintenance schedule is important to ensure that your Honda car, truck, or SUV runs smoothly on your Athens commute and help it stay healthy for years to come. Learn what's required at each interval of your Honda maintenance schedule with the service team at Phil Hughes Honda below, or contact us if you have any questions about our services.
What is the Honda Maintenance Schedule?
The Honda maintenance schedule is broken down into mileage intervals to make it easier to see when you need to bring your Honda in for maintenance in Winder. Individual driving habits can impact how often your vehicle needs service, so you should always check your Honda owner's manual to see what your vehicle's specific maintenance schedule is. We've listed the general Honda maintenance schedule for you below:
5,000-10,000-15,000-20,000 miles
Check and replace fluids
Oil and filter change
Inspect tire treads
Check tire pressure
Brake inspection
Lubricate throttle linkage
15,000 – 45,000 – 75,000 – 105,000 miles
Lubrication of chassis and all hinges
Replace oil drain plug
Replace oil gasket
Replace windshield wipers
Replace spark plugs as needed
Rotate and balance wheels
Inspect undercarriage
Inspect shocks and struts
Inspect and adjust clutch pedal
Check A/C and heater operation
Replace Air Conditioning Filter
Service transmission
Inspect park brake
Re-torque drive shaft
Check lights interior lamps, and exterior lamps
Check steering systems, steering gear box, and steering wheel
Take on a road test
Check fuel systems
Check differential oil
Check brake linings and hoses
30,000 – 60,000 – 90,000 – 120,000 miles
Service PCV valve
Inspect fuel tank cap gasket, fuel lines, and connections
Service transmission
Service battery and clean cables
Replace differential oil
Inspect transfer case oil
Inspect air elements
Inspect all exterior and interior lamps
Lubricate propeller shaft
Lubricate wheel bearings
Propeller shaft flex coupling inspection
Check battery and clean terminals
Road test and quality control
If you use your vehicle frequently for heavy towing, off-roading, or it's exposed to harsh weather conditions regularly, then your Honda may need certain services performed more frequently. Talk to one of our trained experts for service recommendations, or browse our service faqs for DIY guides on at-home Honda maintenance.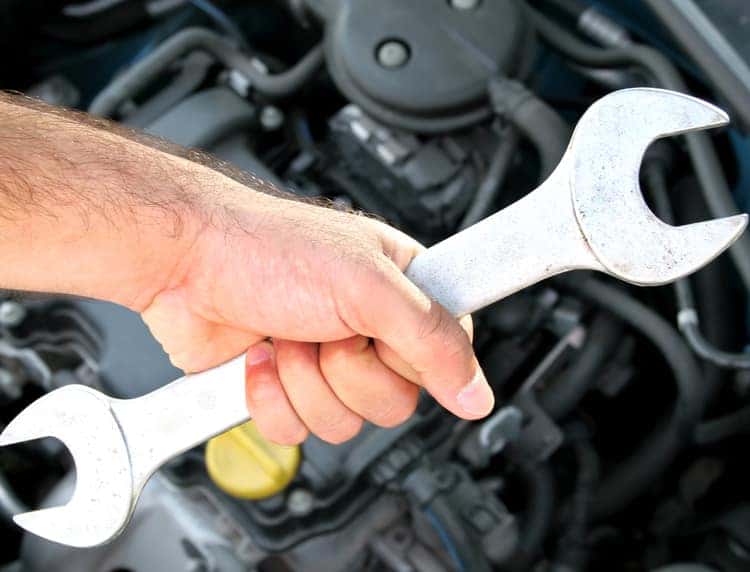 Have Your Honda Serviced At Phil Hughes Honda
Staying up to date on your Honda maintenance schedule is easy when you work with the team at Phil Hughes Honda! Browse our service specials for savings on regular Honda maintenance, such as topping off your antifreeze, then schedule service online at your convenience. We look forward to helping you keep your Honda in it's best condition for your Monroe errands or daily Watkinsville adventures! Curious about the service prescription for your Accord? Discover the Honda Accord service schedule today!
More from Phil Hughes Honda
The second-generation 2023 Honda HR-V takes everything that you love about this crossover and elevates it to soaring new heights. From the ultra-responsive driving dynamics to the sleeker and more modern look, the brand-new HR-V is sure to be a hot commodity in Winder and Monroe! As we approach the 2023 Honda HR-V release…

If you're looking for the perfect new Honda SUV for yourWinder and Monroe drives, then you'll surely find the right match for your budget and needs among the new 2022 Honda HR-V trim levels. Delivering competitive 2022 Honda HR-V prices, advanced features, trusted specs, and so much more, there's a lot to love about…

Honda has been known for delivering SUVs that can make all the difference on Winder roads in terms of fuel savings, and that's just what you'll expect from the new 2022 Honda CR-V gas mileage. So, what are the 2022 Honda CR-V mpg ratings? With a base fuel economy of 28 city mpg /…